The San Francisco Health Service System (SFHSS) is conveniently located in the Civic Center across the street from the UN Plaza. Our address is 1145 Market Street, 3rd Floor. We are open Monday to Friday from 8:00am to 5:00pm, except every other Thursday of the month, when we open at 9:30am. Members are invited to contact our Call Center or visit our drop-in lobby during normal business hours, no appointment necessary.
NEW HOURS STARTING AUGUST 1, 2019
Starting August 1, 2019, SFHSS will have a delayed opening on Thursdays. Office hours on every Thursday will be from 10:00am  to 5:00pm. All other weekdays will continue to be open from 8:00am to 5:00pm.
Service Hours
Our normal business hours are Monday to Friday from 8:00am to 5:00pm
2019 Schedule of Thursdays when we open at 9:30 am:
January 17, January 31, February 14, February 28, March 14, March 28, April 11, April 25, May 9, May 23
June 6, June 20, July 18, August 1, August 15, August 29  September 12, September 26, October 10
October 24, November 7, November 21, December 5, December 19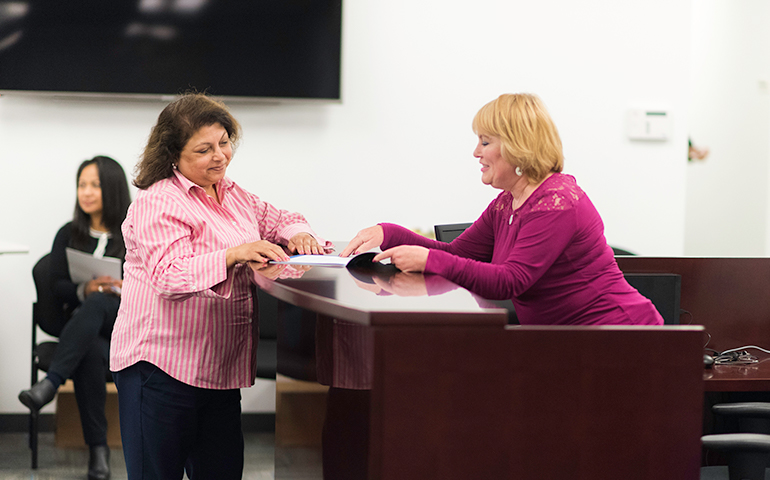 Map and Directions
SFHSS is easily accessible by public transportation:
BART: Stop at Civic Center station. 
MUNI Market Street Streetcar: Take the F line to Civic Center.
MUNI Metro Train Lines J, K, L, M, N, T or S come to Civic Center station.
MUNI Bus Lines 5, 6, 9, 14, 19, 21, 71 stop near our building.

Driving? Get directions from Google Maps. There are pay parking garages nearby. The closest parking garage is the SOMA Grand located at 1160 Mission Street. There are additional pay parking garages located on Mission Street and 8th Street.
Map to SFHSS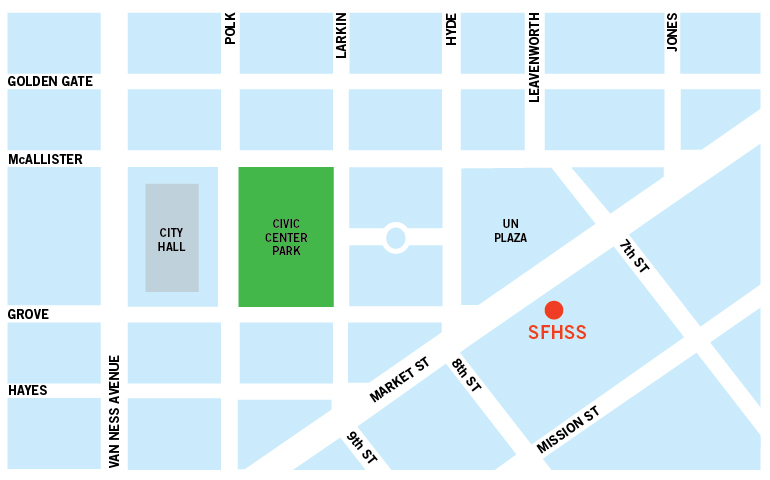 SFHSS Phone Numbers and Mailing Address